2023
As a participant of the United Nations Global Compact and the UN Global Compact Network UK, TRL is committed to aligning strategies and operations with universal principles on human rights, labour, environment, and anti-corruption, and take actions that advance societal goals. Find out more about the movement here.

2022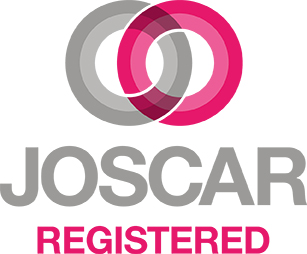 TRL are pleased to announce our successful application to be an accredited supplier on the Joint Supply Chain Accreditation Register (JOSCAR), which supports the UK Defence, Aerospace and Security industries.
2021

Investors in People is piloting a blueprint for organisations in the UK to use to ensure they are consistently delivering high quality apprenticeships. TRL have been awarded Silver accreditation for its commitment to training.
TRL have 14 members of staff on the apprentice training programme, 7 women and 7 men, of all ages and at all stages in their careers.
2019

TRL have been re-accredited and awarded the Investors in People (IIP) Standard at Silver level until 2021, recognising TRL's commitment to continuous improvement in creating a better workplace.
We are delighted to be ranked among the top 250 elite privately owned businesses in the Thames Valley, making an important contribution to both our local and UK economy.
The Bus Safety Standards team were rewarded with a Commended certificate at the CIHT Awards in June 2019.
Prince Michael International Road Safety Awards
TRL has also won no less than nine prestigious Prince Michael International Road Safety Awards since 2000.
In 2019 TRL and the European Commission were jointly awarded a Prince Michael International Road Safety Award for our work producing the scientific evidence base upon which the new EU General Safety Regulations was established.
2016
CIHT / Tarmac Health & Safety Award at Work Award for TRL's Off Side Signs Removal (OSSR) project, delivered in collaboration with Highways England and the Road Workers' Safety Forum (RoWSaF). The project aimed to eliminate road worker live carriageway crossings associated with temporary traffic management signing by understanding the implications of removing central reservation signs on road user safety. The research culminated in the release of Interim Advice Note 150/15 in September 2015 permitting omission of all central reservation signing at short-term road works on two, three or four lane dual carriageway roads.
CIHT / VINCI Concessions Asset Management Award for TRL's traffic-speed structural survey of the strategic road network. The development programme, sponsored by Highways England, saw the development of a network survey called the Traffic Speed Structural Survey (TRASS) which utilises a new device – the Traffic-speed Deflectometer (TSD). The surveys collect asset information on the structural condition of the road network, providing an estimate on the remaining life of the pavement to help support maintenance decisions and removing the need for costly, disruptive structural investigations.
Scottish Transport Applications Research (STAR) Best Paper award for a paper entitled "Analysing MOT vehicle licensing data and transport model data to generate insights about car use and emissions in Strathclyde".
The paper, which investigated patterns of vehicles and energy use using test data from motor vehicles was written by Paul Emmerson, Principal Modeller, TRL and co-authors Dr Sally Cairns, Senior Research Fellow, TRL, Simon Ball, Senior Consultant, TRL, Professor Jillian Anable, Chair of Transport and Energy, University of Leeds, Dr Tim Chatterton, Senior Research Fellow, University of the West of England, and Professor Eddie Wilson, Chair of Intelligent Transport Systems/Head of the Department of Engineering Mathematics, University of Bristol.
2015
Investors in People (IIP) Silver accreditation for TRL's commitment to staff investment and continuous improvement.
Judges' Special Merit Award at the 2015 Highways Magazine Excellence Awards. The prestigious award, which recognises the project or initiative that has had the greatest impact on society, safety and the highways industry, was presented to TRL for its Off Side Signs Removal (OSSR) project, delivered in collaboration with Highways England and the Road Workers' Safety Forum (RoWSaF).
Dr David Hynd, Head of Biomechanics and Injury Prevention at TRL, has been awarded the U.S. Government Award for Safety Engineering Excellence. The award, which recognises outstanding contribution to vehicle and road safety, was presented to Dr Hynd at the Technical Conference on the Enhanced Safety of Vehicles (ESV) for his significant contributions to biomechanics research and improving vehicle safety.
2014
CIHT John Smart Road Safety Award for hazard perception testing in the GB theory test.
Green Mind Award for the most innovative project in the Middle East and North Africa (MENA): use of alternative aggregate in construction in Qatar.
2013
Prestigious Crampton Prize for one of the best papers published in its journal awarded by the Institution of Civil Engineers to TRL's Dr Mike Winter, Head of Ground Engineering, Regional Director (Scotland) and Honorary Chief Scientist and his co-authors, Matt Harrison, British Geological Survey, Forbes Macgregor, Consultant to Transport Scotland, and Lawrence Shackman, Transport Scotland. The paper, entitled Landslide Hazard and Risk Assessment on the Scottish Road Network, reported on the approach taken to a regional study of hazards and risks from debris flow as they affect the Scottish road network.
Qatar Contractor Forum's most innovative project of the year awarded to TRL for the use of alternative aggregate in construction in Qatar project.
ITS-UK Excellence Awards - TRL's Denis Naberezhynykh is voted Young Professional of the Year for the work he has undertaken and his developing expertise in electric vehicle technology, and Dr Alan Stevens receives the Neville Rees and Peter Hills Award for outstanding contribution. Nominated by all the previous winners, Alan has worked on the application of new technology in transport for over 25 years. He has also helped shape ITS (UK) since its inception.