Over the course of three years of the Network's mix of industrial stakeholders and academics worked collaboratively to identify the main barriers, the important transition themes, and the key post-network actions needed to accelerate the decarbonisation of UK freight. This report is a summary of all the research and engagement activities within the programme.
TRL were part of the team looking particularly at Understanding Freight Decarbonisation Investment Decisions (see p30).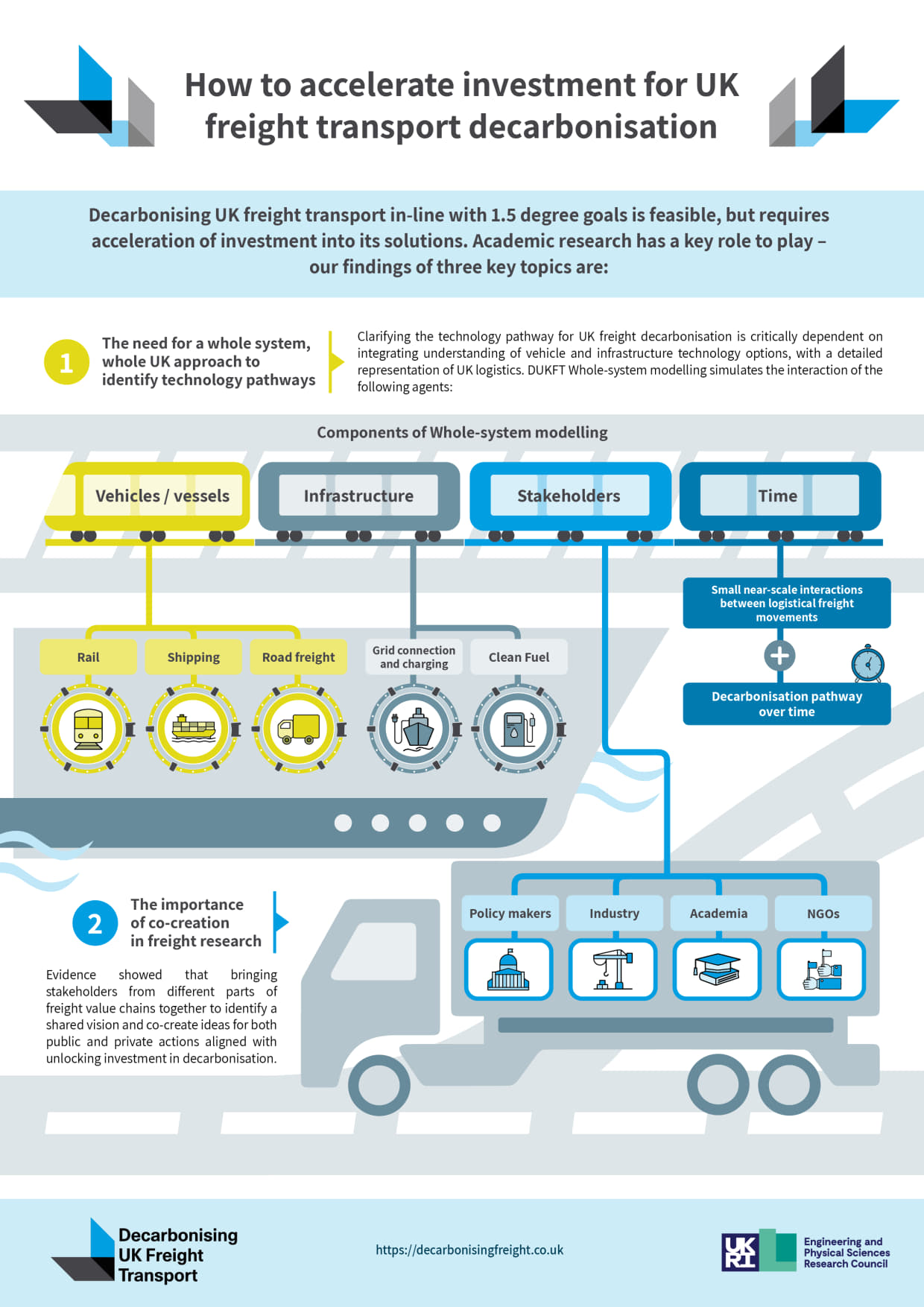 Infographic of the project main findings
Decarbonising UK Freight Transport Network is one of the five Decarbonising Transport Networks programme funded by the Engineering and Physical Sciences Research Council (EPSRC), part of the UK Research and Innovation (UKRI).
Decarbonising UK Freight Transport is a network of eleven universities and thirty industry partners, that prioritises rigorous and co-created research (academia and industry) to unleash significant investment into the freight sector's decarbonisation and guide enabling policy.
For more information and latest news visit: www.decarbonisingfreight.co.uk